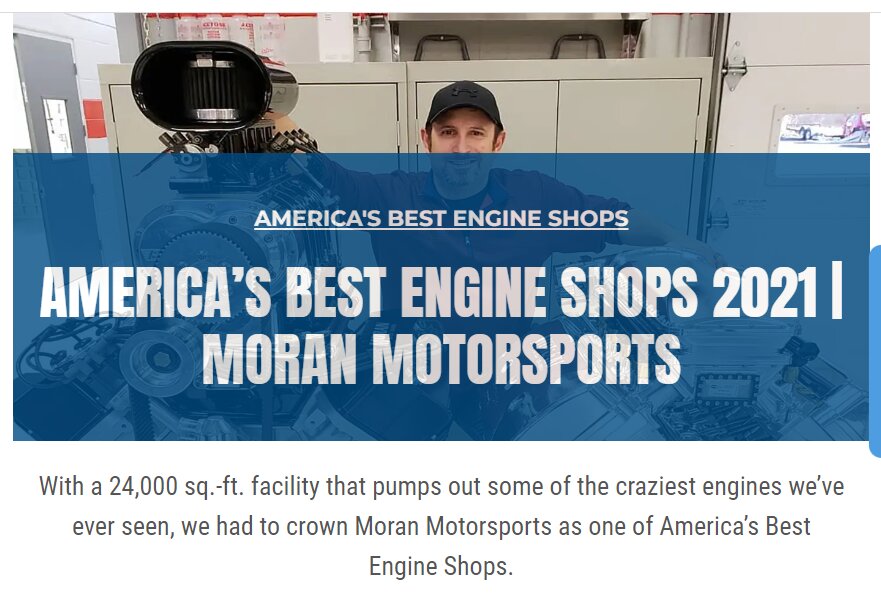 Moran Motorsports - 2021 Best Engine Shop
Engine Builder Magazine - If you're into racing and high-horsepower engines, you've no doubt heard Mike Moran's name. We were first introduced to Mike and his engine shop, Moran Motorsports in Taylor, MI, when he was finishing up a first-of-its-kind engine build back in 2018. That engine, known as the Motor City Billet Bullet, is a 5,200-horsepower all-billet race engine that took nine years to complete due to it requiring a number of things that didn't yet exist. For use in Moran's personal Outlaw Pro Mod racecar, the engine obviously features a number of unique elements.
Engine Builder Magazine - America's Best Engine Shops for more...